The best of the best all in one fabulous gift set!
Buying for yourself? We won't tell! Whether it's your turn to take a selfish or you're buying for a friend, this gift set has everything you need. This collection of "Schitt's Creek" inspired products would even impress Moira Rose!
$ 38.00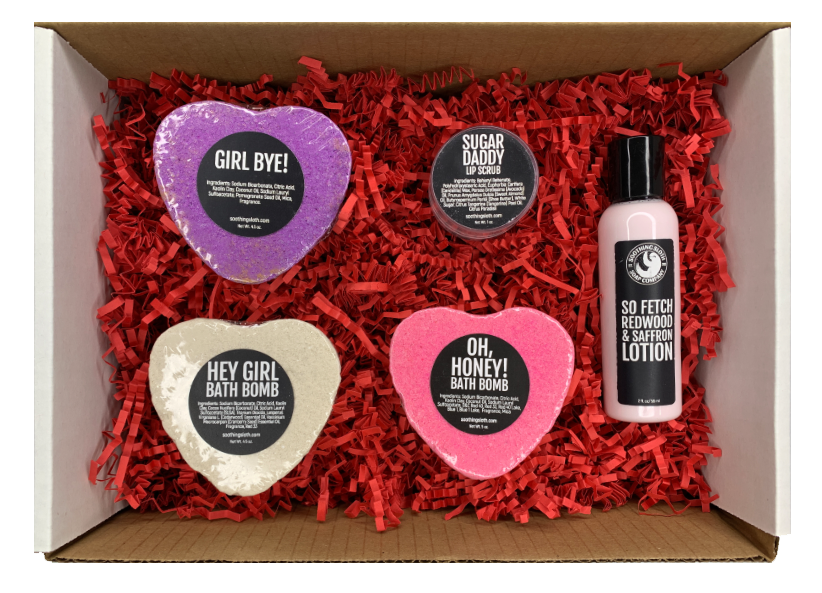 Looking for something special for someone special? You found it with the Love Ya, Mean It gift set which comes complete with 3 heart-shaped bath bombs, a grapefruit sugar lip scrub and our most popular hand and body lotion.
$ 36.00
We know how much kids love bath bombs and bubble baths which is why we created this gift set filled with kid-favorite bath goodies!
$ 32.00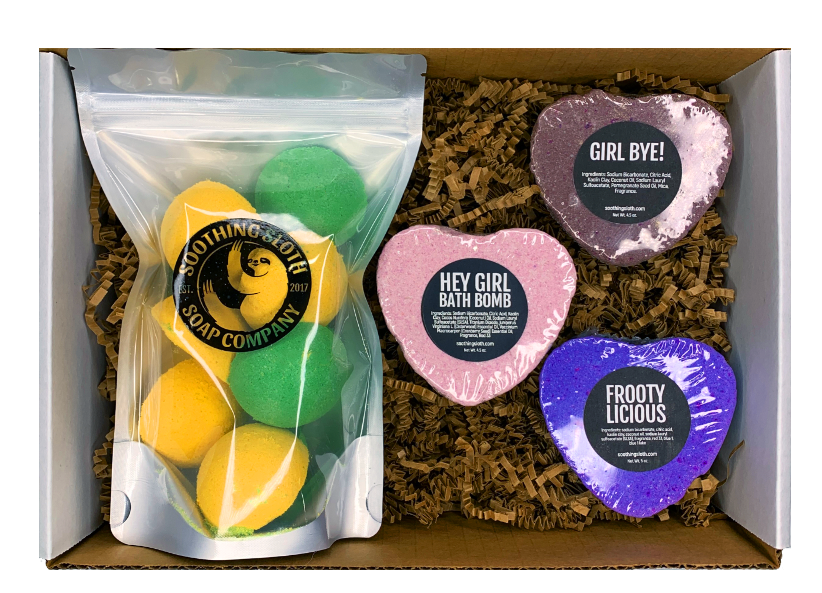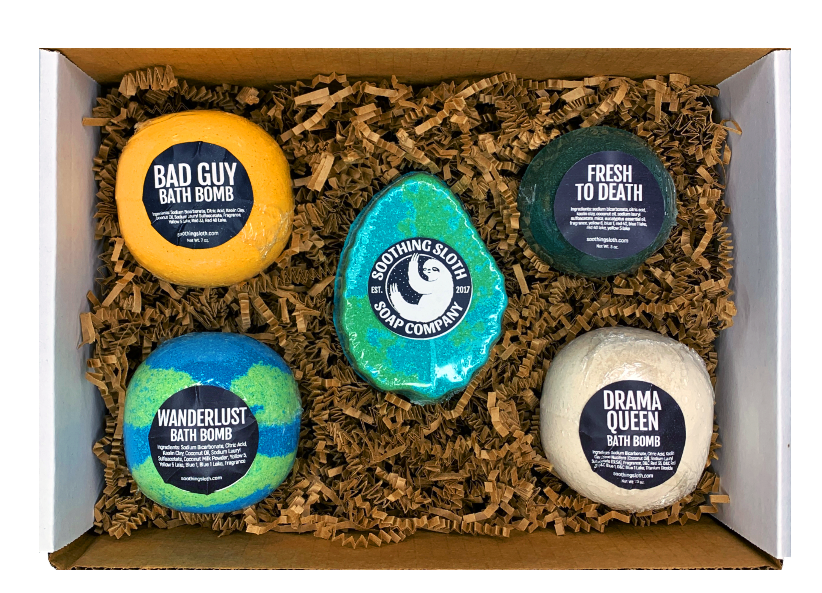 ULTIMATE
SLOTH BOX
GIFT SET
Our most popular gift set is back and filled with 5 of our best-selling bath bombs. Each hand-crafted bath bomb has a unique scent profile with a generous amount of coconut oil and conditioning kaolin clay.
$ 38.00
We all know an unfortunate soul that doesn't have a bath tub. That's where this steamy gift set comes in! Inside are our two best-selling shower steamers, a sugar body scrub and a travel size body butter.
$ 34.00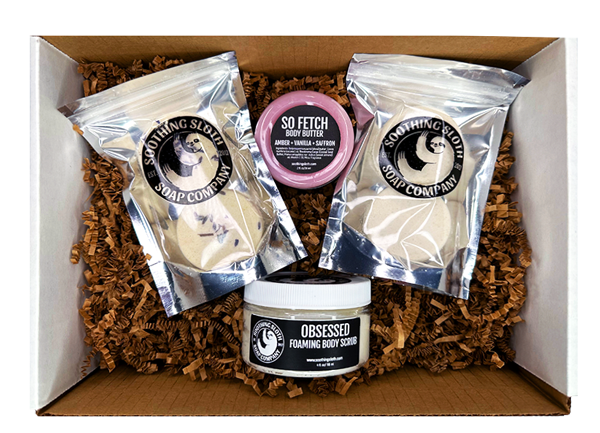 Show your love for all things sloth while wearing one of these ultra-soft, unisex t-shirts. Each shirt is printed on the front with "Slow Down & Soak Up" and on the back the Soothing Sloth Soap Co. logo runs across the top. Available in sizes Small - 3X.
$ 22.00