From bath bombs to moisturizing lotions, these gift sets have it all! We even have e-gift cards available now... pretty sweet, right?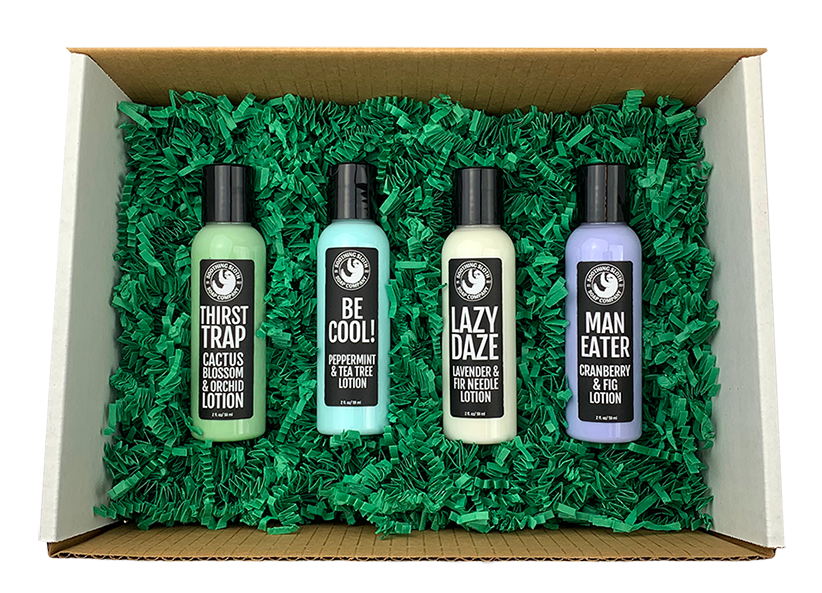 PURSE FIRST LOTION GIFT SET
For the friend who always enter the room purse-first, we put together this gift set that includes (4) 2 fl. oz. travel size lotions. Each lotion is handcrafted from moisturizing avocado, rosehip, grapeseed, and jojoba oils for a luxuriously silky feel.
$ 28.00
The calming effects of lavender are no joke and we have created this gift set for those looking to provide a full spa day for a friend or loved one. Relaxation is inevitable with this combination of a clay mask, bubble bar, bath bomb, and moisturizing lotion.
$ 35.00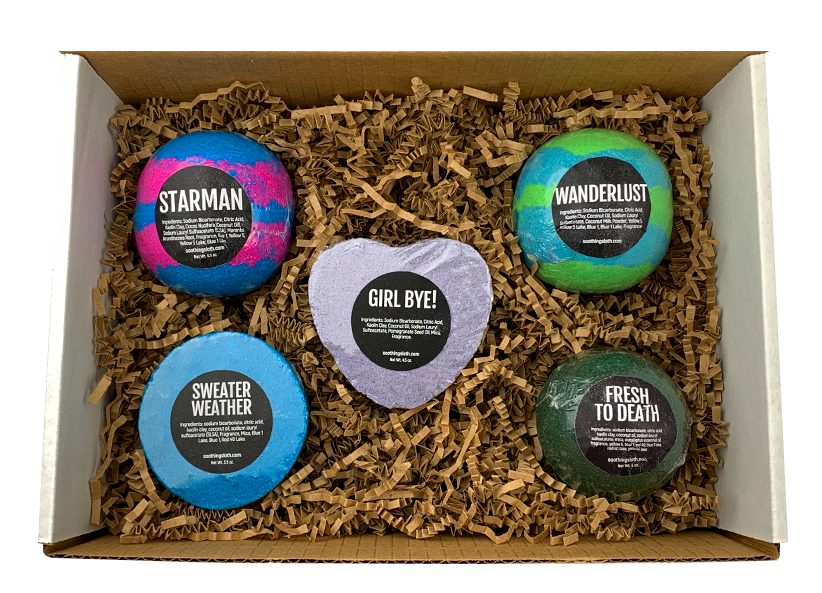 You know that one friend that's obsessed with taking baths and posting them on Instagram... (guilty!) This is the ultimate gift set for bath bomb lovers! Our most visually exciting, moisturizing, and fragrant bath bombs can now be purchased in one place in this gorgeous new gift set.
$ 32.00
HAIL TO THE QUEEN GIFT SET
All Hail the Queen! This gorgeous rose-themed gift set is the perfect way to show the queens in your life you truly care. This set comes complete with a clay face mask, foaming body scrub, bar of soap, and luxurious English rose scented bath bomb.
$ 35.00
Never has there been a more perfect gift set for the shady lady in your life. All jokes aside, this collection comes complete with all of our activated charcoal products and a fan-favorite Fresh to Death bath bomb that turns your bath water a shimmery jet black.
$ 32.00